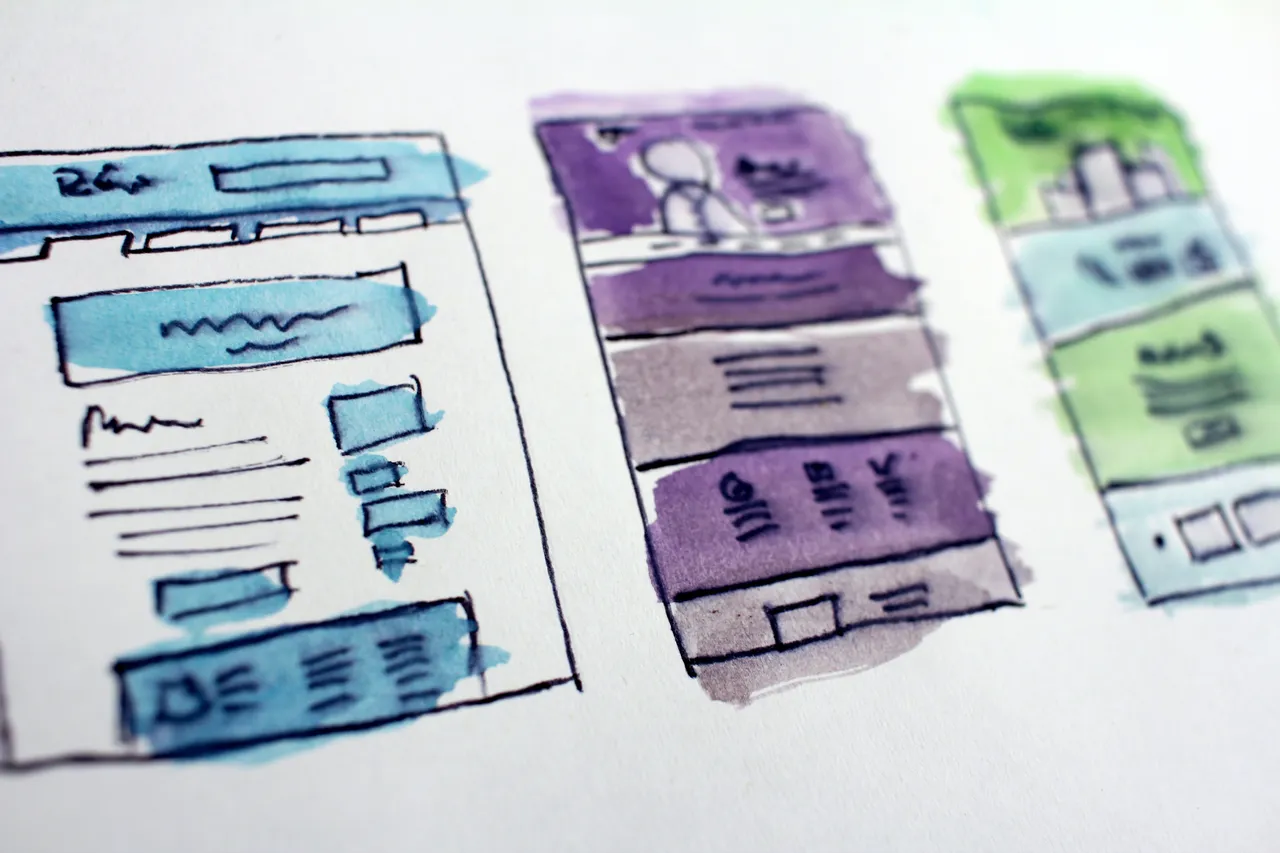 UX / UI Design Services
Focussed on user experience
Our designers can help you create a fantastic user experience that guides your users around your app.
Let's work together to develop the perfect UI/UX for your application, whether it's a desktop or web-based interface, or a mobile device interface.
Our skilled experts can enhance your existing app by making it easy for users and businesses alike to understand and use, without needing any training or support.
Perfecting the art of communication
Our UI team develops pixel-perfect, highly responsive Graphical User Interfaces (GUI). We collaborate with your stakeholders to develop a style that harmonizes with your company culture.
Our team of developers use a detailed process to gain insight into your business goals and how to best serve your target audience with a seamless, intuitive, and pleasurable user experience. We pride ourselves on the quality of our code and strive to keep our clients happy by maintaining a transparent line of communication throughout any project.
We follow the same UI design principles across all of our software products. We use well-known guidelines like Human Interface Guidelines (HIG) and Material Design to develop intuitive solutions with goal-driven, usable designs that influence positive user responses and facilitate simple communication between a user and the interface.
Discovery
During the discovery process, we thoroughly research user information, technical restraints, and business goals and requirements through user and stakeholder interviews, content and site audits, task analysis, and ecosystem mapping. With this information in hand, we present a set of design options to help shape the user experience. Once chosen by your team (and approved by management), we'll quickly get to work creating wireframes that provide clear direction for development.
User Research
We understand that each business is unique, so we put in the time to listen to your needs and deliver a design that resonates with people. Our in-depth user research process provides valuable insights into what features users will be expecting from a product. We create user profiles and user journeys to understand behavioural aspects and improve workflows. We also conduct surveys and interviews to understand the customer journey.
Wireframes
We create usable content structures from complex sets of information, developing an outline for content organization, information relationships, and navigation.
We focus on understanding users, tasks, and environments to design a user experience that goes beyond just aesthetics. We conduct user-centric evaluations to create functionality and usability that reflect an explicit understanding of your users.
Prototype
This is a critical step in the prototype creation process, as it allows us to fully visualize the end result of the product and gauge its usability before its final deployment.
We use the latest design tools to create interactive mockups for your designs, making it quick and easy to receive real-time feedback during the prototyping process.
We utilize InVision, Adobe XD, and Figma to create interactive mockups for designs. With our team of designers, we can quickly create complex designs that can become clickable prototypes.
Testing
User experience research techniques include Concurrent Think Aloud and Retrospective Think Aloud, Concurrent Probing and Retrospective Probing, and site analytics. This information is collected to help us evaluate our design in terms of how easily users learn to use it and what factors may contribute to confusion. A/B testing can also help us determine which design variation is more effective for our users.
Ready to get moving?
Discuss your project with us. The Crowers Digital team will use their expertise to design and build the right solution for you.
Related services
Discover other similar services offered by Crowers Digital: